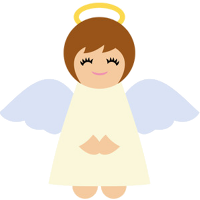 In 1857, Paul Morphy (1837-1884) defeated Charles Stanley (1819-1901) in a chess match and was awarded $100 in prize money. Morphy, who didn't need the money and did not like to play for money, did a good deed and gave the money to Stanley's wife and children. As a mark of gratitude, she named her daughter Pauline, who was born in December 1857.

In 1862, the Vienna Chess Society did a good deed and sponsored Wilhelm Steinitz (1836-1900) to travel from Vienna to London to participate in an international chess tournament, the London Chess Club. Steinitz took 6th place (out of 14) and was awarded the brilliancy prize. This encouraged him to continue chess, and he later became world champion.

In 1866, the Westminster Chess Club raised enough money to sponsor the Anderssen vs. Steinitz chess match. The winner got 100 British pounds.

In 1867, Emperor Napoleon III (1808-1873) donated a Sevres vase, worth 5,000 francs, to the winner of the Paris International Tournament. The winner was Ignatz Kolisch (1837-1889). Kolisch invested his vase in real estate right after the tournament. He later went into banking and became a millionaire and chess patron himself.

In 1870, millionaire banker Ignatz Kolisch sponsored the Baden International Tournament. In 1873, he sponsored the Vienna International Tournament.

In 1873, Emperor Franz Josef I (1830-1916) of Austria offered a prize of 200 golden ducats to the winner of the Vienna International chess tournament. Von Rothschild and Kolisch offered a further 2,000 guldens to the prize fund. Blackburne and Steinitz tied for 1st with Steinitz winning the play-off match.

In 1876, the New York Clipper newspaper and Lieders sponsored the Clipper Free Centennial Tournament, giving away over $200 in prizes. The tournament was won by James Mason.

In 1878, a subscription was raised by American chess players to send James Mason (1849-1905) to a Paris tournament. Mason failed to win any prize money and was so embarrassed, that he did not return to the United States. The first-place prize at the Paris tournament was a Sevres vase, worth over 5,000 francs. It was won by Johannes Zukertort, given to him by the President of France. Zukertort sold it three days later at a pawn shop for about half the value.

In 1882, Ignatz Kolisch and Albert Salomon Anselm von Rothschild (1844-1911) who together donated 7,500 francs for an international tournament in Vienna. Franz Joseph I of Austria was the patron of the event, who also donated a special prize of 2000 Austrian Gulden. Wilhelm Steinitz and Winawer tied for 1st place.

In 1883, Prince Leopold (1853-1884), 8th child of Queen Victoria and Prince Albert, Duke of Albany, sponsored the London 1883 tournament.

In 1893, president Grover Cleveland (1937-1908) tried to do a good deed by offering a $500 gold medal to the winner of the 1892 New York Chess Congress. This is the first time in the history of American chess that the game had been honored by the gift of a prize for a tourney from the head of the republic. However, the "Panic of 1893" overtook events and the tournament was cancelled.

In 1895, newspaper and magazine publisher Sir George Newnes (1851-1910) sponsored the Anglo-American chess cable match. He continued his sponsorship through 1911. The winner won the Newnes Trophy cup.

In 1898, Baron Albert Salomon von Rothschild sponsored an international tournament in Vienna. He also sponsored a Vienna chess tournament in 1903 and 1908.

In 1904, Baron Albert Salomon von Rothschild donated money for brilliancy prizes, such as 500 francs ($100) to the brilliancy prize at Cambridge Springs, Pennsylvania.

In September 1904, book collector and dealer Daniel Willard Fiske (1831-1904) died at Frankfort-on-the-Main, Germany. He willed his chess library of about 1,200 items to the National Library of Iceland.

In 1905, Dutch artist and chess patron Leo Nardus (1868-1955) sponsored the Janowski – Marshall chess match.

In 1907, Viktor Tietz (1859-1937) sponsored the Carlsbad International Tournament. He also sponsored a Carlsbad tournament in 1911, 1923, and 1929.

In 1909, Czar Nicholas II (1868-1918) of Russia donated 1,000 rubles for the chess congress prize fund held in St. Petersburg. The czar also donated a vase of the Imperial porcelain manufacturer as a first place for the all-Russian Minor Tournament.

In 1921, Cuban sugar trader Julio Lobo (1898-1983) put up $25,000 for the 1921 world chess championship between Jose Capablanca and Emanuel Lasker.

In 1928, attorney John Griswold White (1845-1928) donated his chess collection to the Cleveland Public Library to form the John G. White Collection of Folklore, Orientalia, and Chess. He gave the library over 75,000 books and pamphlets in 50 different languages. His library was valued at over $300,000. The chess collection now contains over 35,000 volumes of chess books and over 6,000 volumes of bound periodicals.

In 1930, Isador Samuel Turover (1892-1978) gave 500 lira as a brilliancy prize at the tournament in San Remo.

In 1931, screenwriter Richard Schayer (1880-1956) donated the first prize money of the 10th California Chess Championship (won by Harry Borochow), held in Beverly Hills.

In 1933, the Hollywood Chess Club did a good deed and sponsored a movie artists' concert to raise money for a new housing project.

In 1933, businessman Gustavus Pfeiffer (1837-1933) donated his entire collection of hundreds of chessmen to the Metropolitan Museum of Art in New York and hundreds of rare chess books to the New York Public Library, which became part of the Frank J. Marshall Collection of Chess books.

In 1936, Nottingham manufacturer Job Nightingale Derbyshire (1866-1954) underwrote the great Nottingham 1936 international tournament.

In 1938, lawyer Silas W. Howland (1879-1938) died. He had one of the finest chess libraries in the world, which was donated to the Harvard College Library when he died.

In 1939, banker George Emien Roosevelt (1887-1963) was a chess patron, president of the Marshall Chess Club, and helped raise money to support the USA team in the 1939 Chess Olympiad in Buenos Aires. Unfortunately, the team was unable to go due to unforeseen circumstances in scheduling and other commitments. George was a cousin of Theodore Roosevelt.

In 1941, investment banker Maurice Wertheim (1886-1950) financed the U.S. Chess Championship match between Samuel Reshevsky and Al Horowitz, which was won by Reshevsky.

In 1941, the United Services Organization (USO) was formed. The sponsored free chess tournaments to military members. During World War II, the Red Cross sent thousands of chess sets to POWs all over the world.

In 1945, Maurice Wertheim organized and sponsored the United States vs. Soviet Union radio match.

In 1946, Elizabeth Bowes-Lyon (1900-2002), the Queen of England, donated a silver cigarette box to the winner at Groningen 1946. The winner was Mikahil Botvinnik, a non-smoker.

In 1946, Maurice Wertheim conceived of the idea for the 1946 chess match between the United States and the Soviet Union in Moscow and persuaded the U.S. State Department that it would make a difference in thawing the Cold War. He paid for all the costs, and personally led the team at the tournament.

In 1947, the La Plata Jockey Club of Argentina sponsored a radio match between the Manhattan Chess Club and an Argentine chess team.

In the 1950s, Lessing Rosenwald (1891-1979) of Sears, Roebuck and Company sponsored the U.S. Chess Championships. He donated money to support American chess and paid for the education of Samuel Reshevsky.

In 1953, American writer Clare Benedict (1870-1961) sponsored the Clare Benedict Cup, and annual West European team tournament, which was held from 1953 to 1979, when funds ran out.  She also sponsored the Zurich 1954 international tournament.  Her great-grandmother was Fennimore Cooper's sister.

In 1955, Army Major General William F. Dean (1899-1981) sponsored chess tournaments and gave the Dean trophy to the best chess club in the San Francisco area. Dean was the highest ranking American officer captured by the North Koreans during the Korean War. He was awarded the Medal of Honor. He learned chess while a prisoner and played chess with the guards.

In 1960, former marine Thomas Emery (1896-1975) sponsored the Armed Forces Championship (the Thomas Emery Trophy). He donated over one million dollars to chess during his lifetime. The Armed Forces Chess Championship was supported by the Department of Defense until 1993, when support was withdrawn.

In the 1960s and 1970s, Arthur Bisguier (1929-2017) won several tournaments and cash prizes. Bisguier was such a generous man that in some of the chess tournaments he won, he did a good deed and returned his cash prizes back to the tournament directors when they lost money on an event.

In 1962, I.S. Turover sponsored Bobby Fischer's attendance in the 1962 Stockholm Interzonal.

In 1963, American cellist Gregor Piatigorsky (1903-1976) organized and financed the first Piatigorsky Cup in Los Angeles, won by Petrosian and Keres. In 1966, he organized and financed the second Piatigorsky Cup in Santa Monica, won by Boris Spassky.

In 1965, Marcel Duchamp (1887-1968) raised over $81,930 to support the American Chess Foundation (ACF). He organized a chess exhibition called Hommage à Caissa. He produced 30 'ReadyMade' chess sets and sold them at the Cordier & Elkstrom Gallery in New York. In this exhibition, he played chess with Salvador Dali, and Andy Warhol had the band Velvet Underground sent to provide the background music.  Duchamp founded the Marcel Duchamp Chess Endowment Fund to support American chess. 

In 1966, Melbourne accountant Magnus Victor Anderson (1884-1966) did a good deed and donated his chess library of 6,700 volumes to the State Library of Victoria, Australia. During his lifetime, he sponsored many Australian chess tournaments.

In 1968, GM Jan Hein Donner (1927-1988) took 1st place at the International Tournament in Venice, Italy. He donated his prize to the Viet Cong.

In 1970, James Schroeder (1927-2017) started donating chess sets and chess books to inmates. Over the years, he has donated thousands of chess sets and thousands of chess books to over 300 prisons in the USA. He was known as the father of prison chess.

In the 1970s, entrepreneur and developer Dato Tan Chin Nam (1926-  ) donated large sum of money in Malaysia and China (the Big Dragon Project) to promote chess.  He was the first chess sponsor in China.  He sponsors the Malaysian Chess Festival every year in Kuala Lumpur. 

In the 1970s, broker Jacques Coe (1893-1997) helped raise $20,000 for the renovation of the Manhattan Chess Club.

In 1971, engineer and inventor Louis Statham (1907-1983) sponsored the Louis D. Statham Masters tournaments in Lone Pine, California. The event had a $45,000 prize fund, paid by Statham.  He paid for all the travel and living expenses for all participants. He sponsored his tournament in Lone Pine from 1971 to 1981. He built the $300,000 Lone Pine Town Hall for his chess tournaments and donated it to the city.

In 1972, accountant James Slater (1929-2015) added 50,000 British pounds ($125,000) to the 1972 world championship prize fund between Fischer and Spassky. He founded the Slater Foundation which pays for coaching of young players. He offered 5000 pounds (worth $167,000 today) to the first English player to gain the GM title, which was won by Tony Miles.

In 1972, George W. "Bill" Church, Jr. (1932-2014) of Church's Fried Chicken, sponsored the 1972 San Antonio International tournament. He later sponsored grandmasters to travel throughout the United States to give lectures and simultaneous exhibitions.

In 1973, Bobby Darin (1936-1973) tried to do a good deed and made an effort to sponsor the largest chess tournament in the United States. The Bobby Darin Classic would have had a $25,000 prize fund. However, he had to undergo heart surgery and died during the operation. The tournament was cancelled.

In 1974, I.S. Turover established the annual World Brilliancy Prize. The first winner was Michael Stean who received $1,000 for his win against Walter Browne at the 21st Chess Olympiad in Nice.

In 1975, banker Lawrence Pfefferkorn (1904-1980) sponsored the Lawrence Pfefferkorn Open (LPO) in North Carolina. The LPOs were always the largest tournaments in North Carolina, attracting over 200 players from over 20 states.

In 1978, Spanish businessman Luis Rentero-Lechuga (1932-2015) sponsored and organized the first Linares chess tournament in Spain.

In 1980, MIT computer science professor Edward Fredkin (1934- ) offered $10,000 to the first program with an established rating of 2450, and $100,000 prize fund to go to the first program to defeat the world chess champion. The team that developed the chess computer BELLE was awarded the prize of $5,000 for becoming the first program to achieve a master's rating.

In 1980, Dr. Samuel L. Aspis offered the Laura Aspis Prize for the number-one ranked American chess player under the age of 13. The prize offered a trophy and $1,500. Winners included John Litvinchuk (1980), John Jarecki (1981), Stuart Rachels (1982), Ilya Gurevich (1983), Evan Turtel (1984), K.K. Karanja (1985), Alex Chang (1986), Robert Seltzer (1987), Marc Berman (1988), Erez Klein (1989), John Viloria (1990), Tal Shaked (1991), Jorge Zamora (1992), David Peterson (1993), Jordy Mont-Reynaud (1994), Vinay Bhat (1995), Matthew Traldi (1997), Asuka Nakamura (1998), Hikaru Nakamura (1999).

In 1980, George Koltanowski (1903-2000) visited several chess clubs around the United States, giving free lectures and doing his famous knight tours. As a gift, he donated a Boris chess computer to the clubs. The Dayton Chess Club received such as gift in October 1980 when he visited.

In the 1980s, Faneuil (Fan) Adams, Jr. (1923-1999), former senior executive with the Mobil Oil Corporation and former president of the American Chess Foundation (ACF), set up chess programs for 160 schools in New York, mostly in inner-city areas, and helped send teams to national scholastic competitions. He was an unpaid, full-time volunteer for chess. 

In 1981, Elizabeth Shaughnessy was a volunteer and chess teacher in Berkeley. She founded the non-profit Berkeley Chess School (BCS). BCS serves over 5,000 girls and boys in kindergarten through 12th grade in over 120 schools.

In 1983, some of the prize fund for a tournament held in Ohio went to the Ohio Nuclear Weapons Freeze campaign.

In 1984, Grandmaster James Edward Tarjan (1952- ) donated all his chess trophies to be used in scholastic chess tournaments.

In 1984, Arnold Denker started the Arnold Denker Tournament of High School Champions, providing chess scholarships to high school students.

In 1986, the London portion of the prize fund for the world chess championship between Karpov and Kasparov, held in London and Leningrad, was donated to the victims of the Chernobyl nuclear plant disaster.

In 1986, the American Chess Foundation (later called the Chess-in-the-Schools) offered free chess instruction to underprivileged New York City students.

In 1987, attorney Frank P. Samford created the Samford Chess Fellowship. It is the richest and most important chess fellowship in the United States. It has awarded over $2 million from 1987 to 2018. Its value is now $42,000 annually. The winners have been Joel Benjamin (1987), Maxim Dlugy (1988), Parick Wolff (1989), Alex Fishbein (1990), Ilya Gurevich (1991), Alex Sherzer (1992), Ben Finegold (1993), Gata Kamsky (1994), Josh Waitzkin (1995), Tal Shaked (1996), Boris Kreiman (1997), Dean Ippolito (1998), Greg Shahade (1999), Michael Mulyar (2000), Eugene Perelshteyn (2001), Varuzhan Akobian (2002), Dmitry Schneider (2003), Rusudan Goletiani (2004), Hikaru Nakamura (2005), David Pruess (2006), Josh Friedel (2007), Vinay Bhat (2008), Irina Krush (2008), Ray Robson (2009), Robert Hess (2010), Alex Lenderman (2011), Timur Gareev (2012), Alejandro Ramirez (2012), Sam Shankland (2013), Daniel Naroditsky (2014), Samuel Sevian (2015), Kayden Troff (2015), Wesley So (2016), Jeffrey Xiong (2017), Awonder Liang (2018), and Samuel Sevian (2018).

In 1988, the $10,000 Fredkin prize was awarded to the inventors of DEEP THOUGHT for being the first program to achieve Grandmaster status.

In 1989, Fred Cramer (1912-1989) bequeathed $250,000 to the American Chess Foundation upon his death.

In 1989, Yugoslav Airlines provided $100,000 in prizes at the Belgrade Grandmaster Association (GMA) tournament. 8 grandmasters participated in this event, won by GM Krunoslav Hulak of Yugoslavia.

In 1990, film producer and entrepreneur Ted Field (1953- ) partly sponsored the 1990 world chess championship match between Karpov and Kasparov when part of the match was held in New York City.

In 1992, banker Jezdimir Vasiljevic (1948- ) sponsored the 1992 match between Fischer and Spassky, donating $5 million in prize fund. The City team earned a spot in the nationals last year but didn't have the money to fund the trip.

In 1994, the City College High School office of development in Baltimore and the Baltimore City Chess Initiative Foundation raised enough money for their high school chess team to travel to Michigan to play in the USCF National High School Chess Championship. They were the only high school team from Maryland that participated in the National HS Chess Championship.

In 1994, Major Bill Wall gave chess lessons to me for about a year (webmaster of this site). Bill asked for no fee but that I return the favor by sharing what he taught me with others. Since that time, I have taught dozens if not hundreds of people how to play chess and given free lessons to beginners under 1600.

In 1995, former British chess champion Harry Golombek (1911-1995) donated his chess library of over 5,000 volumes to the British Chess Federation.

In 1996, Yoko Ono (1933- ) donated $2,500 to enable the Edward R. Murrow High School chess team in Brooklyn, New York, to attend the state and national championships. The school had been national champions in 1992, 1993, and 1994, but had no funds in 1995 and 1996. The school won the national championship in 2013, their 8th time winning it (1992, 1993, 1994, 2004, 2005, 2006, 2007, 2013). They have also won 15 state titles and 16 city championships.

In 1997, the $100,000 Fredkin prize was awarded to the inventors of DEEP BLUE computer, which beat Garry Kasparov in the final game of their 6-game match in May 1997.

In 1999, oil executive Fan Adams died of a brain tumor. When he died, he bequeathed a million-dollar donation of 80% to Chess-in-the-Schools, which he founded, and 20% to the Manhattan Chess Club. 

In 1999, the Bill & Melinda Gates Foundation donated a $10,000 gift to support the Chess Mates Foundation. The funds were used to support and sustain the Chess Mates Foundation's new and existing scholastic chess programs in nearly 50 greater Seattle area elementary schools.

In 2001, venture capitalist Erik Anderson sponsored the U.S. chess championship. He continued its sponsorship through 2006. He also began the First Move program, which was designed to incorporate chess into U.S. elementary schools. 

From 2001 to 2007, former NFL running back Priest Holmes taught chess to children at the Kansas City Boys and Girls Club.

In 2002, Cris Collinsworth, a former NFL football player, sponsored the Queen City Classic Chess Tournament in Cincinnati as part of his ProScan Fund. It is now an annual event that has hosted as many as 700 students. 

In 2002, an Australian pharmaceutical company called Ansell sponsored the Australian men and women's team that participated in the 35th Chess Olympiad in Bled, Slovenia.

In 2004, the Kasparov Chess Foundation was founded to provide schools with a complete chess curriculum. It has benefited over 3,500 schools in all 50 states.

In 2005, GM Anatoly Karpov and former USSR President Mikhail Gorbachev initiated the Chess for Peace program. The vision of the program is to establish a long-term relationship among the young people around the globe as the vehicle by which to promote mutual understanding of shared problems. In addition, this relationship is to make substantial contributions to general educational efforts as well as helping program participants to foster understanding of the world. (source: "Chess for Peace Program," FIDE News, Apr 9, 2008 - https://www.fide.com/component/content/article/1-fide-news/2888-chess-for-peace-program.html)

In 2005, tax expert Al Blowers sponsored the largest open chess tournament in the USA, the HB Global Chess Challenge.  The total prize fund was $500,000 and held in Minneapolis. First place was $50,000, won by GM Zviod Izonia of Soviet Georgia.

In December 2005, NFL running back Shaun Alexander gave $7,500 to Madrona Elementary School in Seattle as part of the Shaun Alexander Foundation to keep kids to stay in school, strive for educational excellence, and plan their futures. He supported the American's Foundation for chess.

In 2006, GM Yuri Shulman started the non-profit Chess Without Borders program. It has donated over $160,000 to charities through chess education.

In 2007, the Maryland State Department of Education announced 24 programs that received up to $10,000 to support the Chess in Maryland Schools program.

In 2007, businessman Rex Sinquefield was a major contributor to the Chess Club and Scholastic Center of Saint Louis.

In 2007, banker Frank K. Berry (1945-2016) put up $50,000 of his own money to sponsor the U.S. championship in Stillwater, Oklahoma (his home town). He also sponsored the 2008 U.S. championship.

In 2008, businessman Josef Resch organized the 2008 World Championship in Bonn. He uses his money to create chess schools for children. He has financed matches with leading players and has organized tournaments in Moscow.

In 2011, Rex Sinquefield paid to have the US and World Chess Hall of Fame move from Miami to St. Louis. He is a major donor to chess.

In 2011, the Renaissance Knights Chess Foundation in Chicago sponsored and organized the 8th All-Girls National Championship, held at the Double Tree Hotel in Chicago.

In 2011, the Chess Club and Scholastic Center of Saint Louis started raising money through chess entry fees and donations to support research fund assist those afflicted with Amyotrophic Lateral Sclerosis (ALS). So far, they have raised more than $7,000 for ALS research. (source: Schrantz, "St. Louis Players Raise Money for ALS Research," St Louis Public Radio, Sep 23, 2015)

In 2013, actor Alec Baldwin (1958- ) donated $2,500 to help the chess team at Central Falls High School in Rhode Island defray the cost of traveling to a national scholastic chess event. The team took 8th place out of 63 teams at the Supernationals in Nashville, Tennessee.

In 2014, actress Viola Davis (1965- ) donated $30,000 to the chess club at Central Falls High School in Rhode Island. (source: Randall, "Oscar Nominated Actress Viola Davis Donates Money to Chess," Chess Daily News, Jan 9. 2014 - http://web.chessdailynews.com/oscar-nominated-actress-viola-davis-donates-money-to-chess/)

In 2015, Booz Allen Hamilton and Two Sigma provided generous donations in support of the 2015 College Chess Final Four, which was held at the New York Athletic Club.

In 2015, Wu-Tang leader RZA gave money to the Bay Area Hip-Hop Chess Federation (HHCF). (source: Budman, "RZA Donates Proceeds From Wu-Tang's 'Once Upon a Time in Shaolin' to Hip-Hop Chess Federation." NBC Bay Area News, Dec 2015)

In 2016, the Chicago Chess Foundation provided free chess tournaments and lessons to more than 2,000 children in Chicago.

In 2017, the United States Chess Trust donated free chess sets to 90 schools in 35 states.

In 2017, Charity Chess Championship raised over $20,000 for Band of Parents that helped fund new therapies for Neuroblastoma, the most common cancer in children under 2 years of age.

In 2017, Chess 4 Charity raised over $30,000 for the Childhood Brain Tumor Foundation, which helps children with brain cancer.

In 2018, the Ramco Group in India sponsored the Indian chess team that participated in the 2018 Chess Olympiad in Batumi, Georgia.

In 2018, the Chess in the Schools (CIS) sent 34 college bound students to the 2018 U.S. Amateur East Championships over the Memorial Day weekend.

In 2018, Charity Chess Championship raided over $56,000 which was donated to a program dedicated to uncovering the genetic basis for the early detection and prevention of ovarian cancer.

In 2018, a GoFundMe account was set up to raise money to build a memorial to Staff Sgt. Bryan Black, who died in an ambush in Niger on October 4, 2017. He was an avid chess player who grew up and graduated from Puyallup High School in 2000. He played in chess tournaments throughout Washington State and was a member of the Tacoma Chess Club (as I was in the 1960s and 70s). The money raised will pay for concrete chess tables as the memorial installed in Pioneer Park in Puyallup.

In 2018, over $2,200 was raised to support the Texas Armed Forces Championship. Major donors included Harmon Throneberry, Tim and Donna Welch, Eddie Rios, Tom Crane, Jeff French, Jim Stallings, and Lois Wall. The major organizer that volunteered his time for this and past Armed Forces events is Jim Hollingsworth.

Several schools give chess scholarships, including the University of Connecticut School of Engineering, University of Maryland, Baltimore County (UMBC), Webster University, Tennessee Technological University, University of Texas at Dallas, University of Texas Rio Grande Valley, and Texas Tech University, Shimer College in Illinois

The North Carolina Chess Association and the Carolina Chess Foundation award a $1,500 scholarship to the winner of the K-12 Section at the N.C. State Scholastic Championships. 




---
Return to Main Page

Please report broken or duplicate links to the Webmaster.

Official Website
Copyright 2017, 2018 by William D. Wall
All Rights Reserved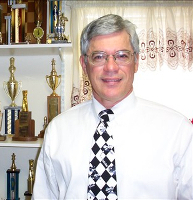 Bill Wall