In January 2012, Chinese GM Wang Yue (1987- ) won the 87th Tradewise Hastings Chess Congress, the longest running chess tournament in history (aside from some national championships). Wang Yue was the highest rated player in the event with a 2697 Elo rating. He had 6 wins and 3 draws in this 9-round event.

In January 2012, Nigel Short won the 10th Tradewise Gibraltar Festival for the 3rd time.

On January 7, 2012, Elaine Zelia Pritchard (nee Saunders) died on her 86th birthday. She won the World Junior Women's championship at the age of 10, and repeated it at age 11. She won the British Ladies Champion (1939, 1946, 1956, 1965) and World under-21 Ladies Champion at age 13. She was the youngest person to win the British Ladies' Championship at age 13 years and 6 months until 2000, when Humpy Koneru won it at the age of 13 years and 4 months.

In January 2012, Levon Aronian won the 74th Tata Steel Chess Tournament.

In February 2012, the Chess X-n the US Amateur Team North, held in Northbrook, Illinois.

In February 2012, Polish GM Mateusz Bartel won the Aeroflot Open.

On March 11, 2012, the documentary movie "Brooklyn Castle" was released. Amidst financial crises and unprecedented public school budget cuts, Brooklyn Castle takes an intimate look at the challenges and triumphs facing members of a junior high school's champion chess team.

On March 21, 2012, GM Yuri Razuvaev (1945-2012) died in Moscow, Russia. He was a second to Anatoly Karpov from 1971 to 1978. He coached Alexandra Kosteniuk, who won the Women's World Chess Championship in 2008. He was 66.

On March 22, 2012, American chess master Valdemars "Val" Zemitis (1925-2012) died of prostate cancer in Davis, California. He was born in Riga, Latvia. In 1951, he immigrated to the United States. He was a prolific chess book author, chess journalist, and chess historian. He worked for the California Department of Health with an expertise in radiology.

In April 2012, Ding Liren (1992- ) won the Chinese championship.

On April 29, 2012, Dutch IM Dirk Daniel van Geet (1932-2012) died. He was also a Dutch Correspondence Grandmaster. He was 80 years old.

On May 4, 2012, Alexander Chikvaidze (1932-2012) died. He replaced former cosmonaut Vitaly Sevastianov in 1986 as President of the Soviet Chess Federation.

On May 8, 2012, IM Shanker Roy (1996-2012) committed suicide at age 36. He hung himself from a ceiling fan using his wife's long scarf. He had been suffering from depression since the death of his father.

On May 27, 2012, Tom Fineberg (1923-2012) died in Chicago. He was known as the "Dean of Chicago Chess" and taught thousands of students chess throughout his life. He was a math teacher at the Chicago Vocational High School and was their chess coach. He died at the age of 89.

In May 2012, the World Chess Championship between Viswanathan Anand and Boris Gelfand was held in the Engineering Building of the Stat Tretyakov Gallery in Moscow. The prize fund was 2.55 million. Anand won the rapid-game playoff to retain his world championship.

In May 2012, GM Hikaru won the US championship and IM Irina Krush won the US Women's championship. The event was held in St. Louis.

In June 2012, Aleksandr Lenderman won the National Open, held in Las Vegas.

On June 17, 2012, Nathan Divinsky died. He was a Canadian chess master and played in several Canadian chess Olympiads. He served as assistant dean of science at the University of British Columbia. His former wife (1972-1983), Kim Campbell, was the 19th Prime Minister of Canada.

In June 2012, GM Tamaz Gelashvili and GM Georgi Kacheishvili tied for 1st in the 5th New York Invitational.

In July 2012, GM Jacob Aagaard (1973- ) won the 119th Scottish chess championship, held in the Trades Hall in Glasgow.

In July 2012, IM Marc Tyler Arnold (1992- ) won the U.S. Junior Closed Championship, held in St. Louis.

In July 2012, GM Ivan Sokolov won the 40th annual World Open in Philadelphia after a playoff with Alex Shabalov.

In July 2012, Sergey Karjakin won the World Rapid Chess Championship, held in Astana, Kazakhstan.

On July 15, 2010, chess patroness Jacqueline Piatigorsky (1911-2012) died at the age of 100. She died in Brentwood, Los Angeles. She was married to cellist Gregor Piatigorsky. She played in several U.S. Women's Championships. In 1961, she sponsored a chess match between Fischer and Reshevsky. She asked Fischer to rearrange his schedule and play his match game earlier so she could attend the match and her husband's concert later that evening. Fischer refused to play earlier and was forfeited.

On July 27, 2012, Ronald "Ron" Washington (1951-2012) died after being pulled from Lake Michigan. He apparently drowned. He was a Chicago chessplayer. He spent 20 years taking on all comers in chess at his "Chess Pavilion" on North Avenue Beach.

On July 28, 2012, at age 9, Awonder Liang (2003- ) became the youngest player ever to defeat a grandmaster (GM Larry Kaufman) in a standard time limit tournament game. The tournament was the Washington International in Rockville, Maryland.

In August 2012, GM Gawain Jones won the 99th British Championship after a play-off with GM Stephen Gordon.

In August 2012, GM Dmitry Andrekin won the 65th Russian chess championship, held in Moscow.

On August 14, 2012, GM Svetozar Gligoric (1923-2012) died in Belgrade, Serbia of a stroke.

In August 2012, GM Manuel Leon Hoyos of Mexico won the US Open, held in Vancouver, Washington. The Open had 517 players.

On August 16, 2012, actor William Windom (1923-2012) died. He was an avid chessplayer. He was a life member of the United States Chess Federation (USCF) and rated 1540, last playing in 1991. He was profiled twice in 'Chess Life' magazine. He used to play and beat John Wayne.

In September 2012, the 40th Chess Olympiad was held in Istanbul, Turkey. Armenia won the gold, Russia won the silver, and Ukraine won the bronze in the Open tournament. USA took 5th. In the women's tournament, Russia won the gold, China won the silver, and Ukraine won the bronze.

In October 2012, GM Alex Yermolinsky (1958- ) was inducted into the U.S. Chess Hall of Fame.

In October 2012, Topalov, Gelfand, and Mamedyarov all tied in the FIDE Grand Prix, held in London, England.

On November 18, 2012, Elena Akhmilovskaya (1957-2012) died in Seattle of brain cancer. In 1977, she was awarded the Woman Grandmaster title. In 1986, she was the challenger in the Women's World Championship, but lost. She represented the USSR in three Women Chess Olympiads.

In November 2012, Danish GM Jens Kristiansen (1952- ) won the World Seniors Chess Championship, held in Kamena Vourta, Greece.

In November 2012, American chessplayer Samuel Sevian (2000- ) won the World under-12 Chess Championship, held in Maribor, Slovenia. He became a GM in 2014.

In November 2012, American chessplayer Kayden Troff (1998- ) won the World under-14 Chess Championship. He became a GM in 2014.

In November 2012, GM Melikset Khachiyan won the 48th Aemerican Open, held in Orange, California.

In December 2012, Anna Yuriyivna Ushenina (1985- ) of Ukraine, won the 14th Women's World Chess Championship.

On December 3, 2012, Correspondence GM Georgi Borisenko (1922-2012) died in Tashkent, Uzbekistan at the age of 90.

In December 2012, Karjakin, Wang Hao, and Morozevich tied in the FIDE Grand Prix, held in Tashkent, Uzbekistan.

On December 30, 2012, there was a 4-way tie in the Pan-American Intercollegiate Chess Championship, held at Princeton University in Princeton, New Jersey. There were 44 teams. The team winners were Webster University, the University of Texas at Dallas, UMBC, and the University of Illinois.


---
Return to Main Page

Please report broken or duplicate links to the Webmaster.

Official Website
Copyright 2017, 2018 by William D. Wall
All Rights Reserved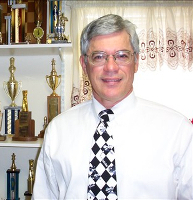 Bill Wall