In 2011, Ehsan Ghaem-Maghami of Iran played 604 players in 25 hours. He won 580, drew 16, and lost 8 games.

In 2011, Mikhail Kekelidze won the Marshall Chess Club championship.

In 2011, Peter Svidler won the Russian championship.

In 2011, the French Chess Federation suspended two Grandmasters and one International Master, finding them "guilty of a violation of sporting ethics" for allegedly cheating during the 2010 Chess Olympiad in Khanty-Mansiysk. They may have been texting each other chess moves on their mobile phones.

In 2011, a FIDE master was caught using a chess program on his smartphone during the 2011 German Chess Championship.

In 2011, three members of France's chess team were suspended after allegations of an elaborate cheating scheme. The trio is reported to have used text messaging and computer software to help beat their opponents at a chess tournament in Siberia in 2010. Phone bill records were examined showing over 150 text messages to one player and another 30 text messages to the other player. Two players received five year suspensions and the third player was given a lifetime ban.

In 2011, the 52nd U.S. Armed Forces Open, held in Arlington, Virginia, was won by Air Force retiree Master Sergeant Dan Ranario. The top active duty player was Air Force Senior Airman Kiel Russell. The Air Force Academy won the 8th Commander-in-Chief trophy as the top academy team.

In 2011, a documentary film called Bobby Fischer Against the World was shown on TV in the UK on BBC and the United States on HBO.

In 2011, Rybka, the best chess-playing computer program in the world, was disqualified and banned for the plagiarizing of two other chess engines, Crafty and Fruit. Its author, International Master Vasik Rajlich, was told to return all trophies and prize money back to the International Computer Games Association (IGCA), which governs the World Computer Chess Championships. On June 29, 2011, after a 5-0 vote, Rybka was stripped of its titles, and Rajlich has now been banned for life in playing in computer chess championships. The ICGA disqualified and banned Rybka and its programmer, Rajlich, from previous and future World Computer Chess Championships. Rajlich has denied using other code, saying that Rybka is 100% original at the source code level. Further allegations have been made that Rajlich violated the Gnu Public License (GPL ) based on a decompilation effort by chess programmer Zach Wegner. The ICGA has demanded that Rajlich return the four replicas of the Shannon trophy (World Computer Championshop Trophy) and prize money of the World Computer Chess Championships of 2007, 2008, 2009, and 2010.

In 2011, Ding Liren (1992- ) won the Chinese chess championship.

In 2011, Gata Kamsky won the U.S. championship, held in Saint Louis. The prize fund was $166,000. 1st place was $40,000.

In 2011, at the age of 80, Victor Korchnoi beat Fabiano Caruana who was ranked #5 in the world at the time.

Caruana — Korchnoi, Gibraltar 2011
1. e4 e5 2. Nf3 Nc6 3. Bb5 a6 4. Ba4 Nf6 5. d3 d6 6. c3 Be7 7. O-O O-O 8. Re1 Nd7 9. Be3 Nb6 10. Bb3 Kh8 11. Nbd2 f5 12. Bxb6 cxb6 13. Bd5 g5 14. h3 g4 15. hxg4 fxg4 16. Nh2 Bg5 17. Nc4 b5 18. Ne3 Bxe3 19. Rxe3 Qf6 20. Qe1 Ne7 21. f3 Nxd5 22. exd5 Rg8 23. Qg3 gxf3 24. Qxf3 Bf5 25. Rf1 Rg5 26. Kh1 Qh6 27. Rf2 Rag8 28. Re1 Qg6 29. Re3 Bxd3 30. Kg1 e4 31. Qh3 Rxd5 32. Qd7 Rg5 33. g4 Qh6 34. Rf7 R5g7 35. Rxg7 Rxg7 36. Qd8+ Rg8 37. Qb6 Qf6 38. Qxb7 Rf8 39. Qa7 b4 40. Rh3 Qg7 41. Qe3 bxc3 42. bxc3 Qxc3 43. Rh5 d5 44. g5 Qa1+ 45. Kg2 Bf1+ 46. Kg3 Qe5+ 0-1

On February 12, 2011, GM (1964) Mato Damjanovic (1927-2011) died in Zagreb, Croatia at the age of 83.

On February 19, 2011 Keremy Gaided died; born in 1927; chess archivist.

In March, 2011, a TV series called Endgame appeared on Canadian drama television. The series follows former Russian world chess champion Arkady Balagan (Shawn Doyle), a genius who uses his analytical skills to solve crimes. It appeared on Showcase Television. In early June 2011, Showcase announced that it would not renew Endgame for a second season.

On April 2, 2011, Larry Parr died; born in 1946; former Chess Life editor.

On April 16, 2011, Awonder Liang (born April 9, 2003) became the youngest chess expert (rated over 2000) in the United States Chess Federation (USCF) at the age of 8 years and 7 days.

On May 5, 2011, an episode (Season 4, Episode 22) called "The Wildebeest Implementation" appeared on The Big Bang Theory. Sheldon invents a three-payer chess game.

On June 2, 2011, GM (1996) Leonid Yurtaev (1959-2011) died in Kyrgyzstan at the age of 52.

In June 2011, a chess coach for a junior chess team in Port Elizabeth, South Africa was arrested in connection with child pornography charges.

In July 2011, Viktor Korchnoi won the Swiss championship at the age of 80. He was the oldest active GM on the tournament circuit.

In July 2011, Wesley So won the Philippine Chess Championship for the 3rd time.

In August 2011, the 22nd NATO championship was held in Kaunas, Lithuania. Turkey took 1st place, followed by Germany and Denmark. The USA took 14th place. Top scorers were Kivanc Haznedaroglu and Yakup Erturan, both of Turkey.

On August 11, 2011, two people were stabbed at a Chuy's Restaurant in Phoenix after police say a person got mad over a game of chess. Officers at the scene said two people were playing a game, but when one person won the game the other person, a sore loser, got mad and stabbed the winner twice. The victim's friend jumped in and tried to help, but he was also stabbed.

On September 21, 2011, Peter Svidler won the Chess World Cup, held in Khanty-Mansiysk, Russia.

On Sep 24, 2011, GM (1986) Konstantin Lerner (1950-2011) died in Herzlia, Israel at the age of 61.

On Oct 2, 2011, Honorary GM (1990) Andrija Fuderer (1931-2011) died in Palamos, Catalonia at the age of 81.

In October 2011, Grandmaster Eduardo Iturrizaga, the top player in Venezuela, got in a car wreck on his way to the airport to participate in a chess tournament in Barcelona. He was unable to make it to the tournament.

On October 4, 2011, grandmaster Vassily Ivanchuk and his wife were robbed at gunpoint in Sao Paulo, Brazil as they were sitting in the taxi form their hotel to the airport. Two men with guns took two suitcases and a handbag and ran. They missed his laptop computer by his feet and his passport in the inside pocket of his jacket, but got his wife's passport which was in the handbag. Ivanchuk said that the most valuable item stolen was his chess set, which he had for many years.

In November 2011, Quinton Smith, age 17, was competing in the K-12 Nationals in Dallas. During the tournament, he climbed to the roof of the Hilton Anatole (27 stories) and fell (or jumped) to his death. He laid on the ground for several hours while being attended by bystanders and police. He had lost his first four games and was given a bye in the 5th round.

In November 2011, Hou Yifan defended her women's world champion title, winning the Women's World Championship, held in Tirana, Albania. She defeated Koneru Humpy, winning 3 games and drawing 5 games. Hou's performance rating was 2741.

On November 26-27, 2011, Mark Lang of Germany played 46 opponents blindfolded in Sontheim an der Brenz, Germany, breaking the record of 45 games played by Miguel Najdorf at Sao Paolo in 1947. Lang won 25 games, drew 19, and lost 2.

In December 2011, two Vietnamese men were arrested for gambling on chess at a local cafe. Gambling is illegal in Vietnam except in casinos. The two men had been gambling on chess since 2009, betting up to $50,000 per game.

On Dec 4, 2011, GM (1975) Vitaly Tseshkovsky (1944-2011) died in Krasnodar, Russia at the age of 67.


---
Return to Main Page

Please report broken or duplicate links to the Webmaster.

Official Website
Copyright 2016 by William D. Wall
All Rights Reserved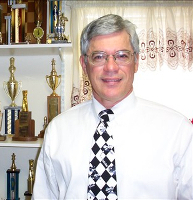 Bill Wall