In 2008, Hou Yifan (1994- ) was awarded the Grandmaster title at the age of 14 years and 6 months, the youngest ever female to qualify for the GM title.

In 2008, 1st Lt Arthur Macaspac won the Army Chess Championship, held at Fort Meyer in Arlington, VA.

In 2008, Sam Shankland won the CalChess State Championship.

In 2008, a man was arrested by Boston police on a warrant of receiving stolen property. He was supposed to have been running an extracurricular chess program for elementary school students, charging $63.50 per student, but it was a scam.

In 2008, Ni Hua (1983- ) won the Chinese chess championship.

In 2008, Ivan Cheparinov forfeited his game at Wijk aan Zee for not shaking hands with his opponent, Nigel Short.

In 2008, at the Dubai Open, M. Sadatnajafi was caught receiving suggested moves by text message on his mobile phone. He was disqualified from the tournament.

In 2008, Zviad Izoria and Giorgi Kacheishvili tied for 1st in the Marshall Chess Club championship.

In 2008, a paper published in the Proceedings of the Royal Society: Biological Sciences, concluded that: "96% of the observed difference [between male and female chess performance] would be expected given the much greater number of men who play chess. There is little left for biological or cultural explanations to account for. In science, where there are many more male than female participants, the statistical sampling explanation, rather than difference in intellectual ability, may also be the main reason why women are under-represented at the top end."

On January 1, 2008, Anand and Kramnik were rated 2799.

In January 2008, GM Ben Finegold won his game at the Mid America Open chess tournament when his opponent's cell phone went off during their game.

In January, 2008, Rybka defeated GM Joel Benjamin with a 6-2 score. Joel had White in every game. Also, every draw was scored as a win for Benjamin.

In January, 2008, Philip Hogarty, age 19, was struck by a patrol car and died in Ireland. He was rated as one of the best junior players in Ireland.

In January 2008, Zachary Lucov was playing chess with Dennis Klien in Greensburg, Pennsylvania, when a scuffle broke out. Luco pulled out a gun and Klein was shot in the elbow. Lucov was arrested for aggravated assault and reckless endangerment.

On January 17, 2008, GM (1958) Robert Fischer (1943-2008) died from degenerative renal failure at the Landspitali Hospital in Reykjavik, Iceland at the age of 64. He had a blocked urinary tract and refused surgery or medications that would have prevented an early death. He is buried at a small Christian cemetery of Laugardaelir church, outside the town of Selfoss, Iceland, 30 miles from Reykjavik.

On March 27, 2008, Levon Aronian won the 17th Amber Blindfold/Rapid tourney in Nice.

In March, 2008, Rybka and Dzindzichashvili drew 4-4 in their match. Rybka won 2, lost 2, with 4 draws. Dzindzichashvili had White every game and Rybka played without one of its pawns in every game.

On May 8, 2008, Anand won the 2007 Chess Oscar.

On May 13, 2008, GM (1998) Valery Grechihin (1937-2008) died in Russia at the age of 70.

On May 21, 2008, Yuri Shulman won the US Championship, held in Tulsa. Anna Zatonskih won the women's US Championship in Tulsa.

On May 24, 2008, GM (1970) Bukhuti Gurgenidze (1933-2008) died in Tbilisi, Georgia at the age of 74.

In June 2008, Army Specialist Jhonel Baniel (1992) won the 2008 U.S. Interservice Championship, held at Davis-Monthan AFB in Tucson, Arizona. 2nd place went to A1C Elena Dulgar of the Air Force. For the first time ever, a woman player made the roster of the US Armed Forces Chess Team for the NATO chess championship. The Air Force won the team championship.

On June 9, 2008, GM (1997) Karen Asrian (1980-2008) died of a heart attack while driving in Yerevan, Armenia at the age of 28.

On July 8, 2008, Evgeny Najer won the 36th World Open in Philadelphia on tiebreak over Negi, Ftacnik, and Moiseenko.

On July 25, 2008, an episode (Season 7, Episode 2) called "Mr. Monk and the Genius" appeared on Monk (TV series from 2002 to 2009). Monk matches wits with a chess master who is suspected of murdering his wife.

On August 8, 2008, Stuart Conquest won the 95th British Championship, held in Liverpool.

On August 10, 2008, GM (2000) Igor Zakharevich (1963-2008) died in Russia at the age of 45.

On August 10, 2008, Enrico Sevillano, Alexander Shabalov and Rad Milovanovic won the 109th US Open in Dallas.

In August 2008, the 19th NATO championship was held in Brussels, Belgium. Turkey took 1st place. Germany and Poland tied for 2nd-3rd. The USA took 8th place.  Top scorer was Serkan Yeke of Turkey.

On August 15, 2008, Abhijeet Gupta of India won the world junior championship, held in Turkey.

In September 2008, Nigel Short was penalized because his cell phone went off. Short (2655) was forfeited from his game against Ketevan Arakhamia-Grant (2448) after 26 moves. Short actually turned off his cell phone, but there was a ring tone that went off when the phone had a low battery. The phone played a theme to remind the owner to charge it.

On September 18, 2008, Alexandra Kosteniuk of Russia won the world women's championship in Nalchik, Russia.

On Sep 25, 2008, GM (1975) Nino Kirov (1945-2008) died in Sofia, Bulgaria at the age of 63.

In October 2008, David Christian of Iowa City got in a fight with Michael Steward while playing a game of chess at the rooming house where they both lived. He was sentenced to up to 10 years in prison for involuntary manslaughter. Christian choked Steward to death.

In October, 2008, Larry Larkins, Doug Taffinder, Robert Keogh, and Edward Pabaland tied for 1st at the 49th annual Armed Forces Open in Bethesda, Maryland.

On October 5, 2008, the 16th World Computer Championship was held in Beijing, China. Rybka won (7 wins, 2 draws), followed by Hiarcs.

On October 28, 2008, Peter Svidler won the 61st Russian championship for the 5th time.

On October 29, 2008, Anand defeated Kramnik in Bonn for the world chess championship.

On October 29, 2008, IM Bill Addison died.

In November 2008, the 44th American Open, held in Santa Monica, was won by Melikset Khachiyan.

On November 8, 2008, Leinier Dominguez Perez won the world blitz championship in Kazakhstan.

On Nov 22, 2008, GM (1986) Theodor Ghitescu (1934-2008) died in Romania at the age of 74.

In 2008, FIDE president Kirsan Ilyumzhinov was in a car accident on the way to the airport to go to the 38th Chess Olympiad in Dresden, Germany. He was unable to attend the opening ceremony.

On November 25, 2008, Armenia won the gold in the Chess Olympiad at Dresden, followed by Israel (silver) and USA (bronze). In 2008, an old rule was instituted for the Chess Olympiad — no draws by agreement were permitted before 30 moves have been completed. However, some games ended as early as 16 moves due to draw by repetition. Any player not present at the board at the start of a round automatically forfeited the game.

In 2008, GM Vassily Ivanchuk was supposed to have been penalized for missing a drug test at the Dresden chess Olympiad after the final round. Due to a procedural error, an official Doping Control Officer was not present, he was not penalized. The penalty would have been a two-year ban from all FIDE chess tournaments. Ivanchuk declined to provide a urine sample after losing the last round to GM Gata Kamsky, saying it was an insult to his intelligence and honor. Ivanchuk then stormed out of the room in the conference center, kicked a concrete pillar in the lobby, pounded a countertop in the cafeteria with his fists and then vanished into the coatroom.

In 2008, grandmaster Leonid Timoshenko had a precious diamond he was carrying stolen. The diamond was part of a trophy won by the Ukrainian National Chess Team in the 2008 Chess Olympiad. The diamond and trophy was in his checked bag on the airplane, but when he landed, his bag was open, the trophy was broken and the diamond was stolen. He was forced to check the cup into baggage at Frankfurt on his flight to Kiev. On the previous flight from Dresden, he was allowed to take the trophy onboard as a carry-on piece.

On November 29, 2008, IM Bob Wade (1921-2008) died in London at age 86.

In December 2008, Scientific American published an article called 'Men's Chess Superiority Explained.'

In December 2008, a man was so upset in losing a chess match, that he threw his opponent out the window. It happened in Gloazov, Russian Republic of Udmurtia. 43-year-old Aleksey Valentikhin lost several games to a 60-year-old pensioner neighbor. He got so mad that Aleksey threw his opponent from his second floor window. The pensioner broke several bones and later died. Valentikham was sentenced to 6 years in prison.

On December 9, 2008, Mark Diesen died at age 51. Former world junior champion (1976). Died in Conroe, TX.

On Dec 20, 2008, GM (1972) Albin Planinc (1944-2008), who suffered from mental illness, died in a mental institution in Ljubljana, Slovena at the age of 64.

On December 22, 2008, Topalov won the Pearl Spring SuperGM tournament in Nanjing, China. It was the strongest tournament ever held in China, with an average Elo rating of 2751.

On December 24, 2008, Hugh Myers died in Davenport, Iowa at age 78. Chess author (Myers Opening Bulletin).

On December 29, 2008, Radjabov, Javkovenko, and Grischuk tied for 1st in the Elista Grand Prix.

On December 31, 2008, the top FIDE ratings were: Topalov is 2796, Anand is 2791, Ivanchuk is 2779, Carlsen is 2776.


---
Return to Main Page

Please report broken or duplicate links to the Webmaster.

Official Website
Copyright 2016 by William D. Wall
All Rights Reserved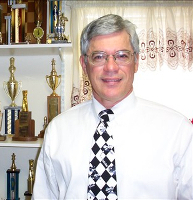 Bill Wall