In 2000, the Manhattan Chess Club moved to the New Yorker Hotel, Suite 1521, 481 8th Avenue. It was open on weekdays from 6 pm to midnight and on weekends from 11am to 11pm.

In 2000, Laurence Douglas of Puoghkeepsie, New York, stabbed Craig Williams to death over a chess game. Williams had just beaten Douglas in a chess game that had a $5 wager. Williams took a $5 bill from Douglas after the game. Douglas then pulled out a knife and stabbed Williams 16 times.

In 2000, David Beaumont got in a fist fight with Alexander Gaft at the annual Doeberl Cup in Canberra. Beaumont, still playing his chess game, became upset by the noisy comments made by Gaft, who had just finished his game. Beaumont politely asked Gaft to keep quiet, but Gaft replied with abuse. A violent brawl ensued, with Gaft being repeatedly punched and Beaumont thrown onto a glass door.

In 2000, Humpy Koneru won the British Ladies' Championship at the age of 13 years and 4 months, the youngest British chess champion ever.

In 2000, Yuri Lapshun won the Marshall Chess Club championship.

In 2000, Air Force Sergeant Robert Keough (2029) won the 41st annual U.S. Armed Forces Championship, held in Washington, D.C. The Air Force won the team championship.

In 2000, Natalia Zhukova of Ukraine won the first European Individual Chess Championship for women.

In 2000, 13 players tied for 1st place at the National Open, held in Las Vegas.

In 2000, Meijfroidt-Lenoir lasted 72 moves without a capture before White lost on time.

In 2000, Kasparov and King published Kasparov against the World. It was a 202-page book devoted to a single chess game played over the Internet.

In 2000, Liang Jonrong (1960- ) won the Chinese chess championship.

In January 2000, the top FIDE-rated players were: Kasparov-2851, Anand-2771, Kramnik-2758, Shirov-2751.

In January, 2000, Ye Jiangchuan became the first Chinese player to reach 2600 Elo rating.

On Jan 6, 2000, GM (1989) Alexei Vyzmanavin (1960-2000) died of a heart attack in Moscow at the age of 40.

On January 12, 2000, Sutovsky won the Hastings Congress.

On January 30, 2000, Garry Kasparov won the Corus tournament at Wijk aan Zee.

On February 5, 2000, Honorary Emeritus GM (1988) George Koltanowski (1903-2000) died of congestive heart failure in San Francisco at the age of 96.

On March 5, 2000, GM (1964) Daniel Yanofsky (1925-2000) died in Winnipeg, Manitoba at the age of 74. He was Canada's first grandmaster.

On March 10, 2000, Kramnik and Kasparov won at Linares.

On March 28, 2000, Shirov won the 9th Amber Tournament.

On April 3, 2000, GM (1961) Miko Bobotsov (1931-2000) died of a stroke in Sofia, Bulgaria at the age of 68. He was Bulgaria's first chess grandmaster.

On April 13, 2000, GM (1967) Aivars Gipslis (1937-2000) died of a stroke while playing chess in Berlin. He was playing for a local Berlin chess club when he collapsed from a stroke during the chess game. He died in a German hospital in Koepenick after being in a coma for several weeks. He was 63.

On April 28, 2000, Honorary Emeritus GM (1986) Arthur Dake (1910-2000) died in his sleep in Reno, Nevada after a successful night of blackjack. He died 20 days after his 90th birthday.

In May 2000, Jeopardy had category devoted to chess called Chess Nuts.

On May 11, 2000, Smirin won the New York Open.

On June 27, 2000, S. Volkov won the 53rd Russian Championship.

On July 2, 2000, GM (1963) Georgi Tringov (1937-2000) died in Bulgaria at the age of 63.

On July 21, 2000, GM (1978) Vladimir Bagirov (1936-2000) had a heart attack while playing a tournament chess game in Jyvaskla, Finland at the age of 63. He had started the Heart of Finland Open event with three straight wins to take the lead, and, following a time scramble, was in a winning position in round four against Teemu Laasanen, but suffered a heart attack, and died the next day, July 22, 2000.

In August 2000, Deep Junior took part in the Super-Grandmaster tournament in Dortmund. It scored 50 percent and a performance rating of 2703.

On Aug 6, 2000, GM (1982) Raul Sanguineti (1933-2000) died in Buenos Aires at the age of 67.

On August 25, 2000, the 17th world microcomputer chess championship was held in London. It was won by Shredder.

On Sep 19, 2000, GM (1961) Karl Robatsch (1929-2000) died of throat and stomach cancer in Austria at the age of 70.

On September 24, 2000, International Master Jaan Eslon (1952-2000) died from injuries after a car wreck.

In October 2000, the 11th NATO championship was held in Leopoldsburg, Belgium. Germany took 1st place, followed by France and Italy. USA tied for 7th-8th. Top scorer was IM Fabian Dottling of Germany.

On October 2, 2000, Lazaro won the World Junior Championship in Armenia.

On October 7, 2000, Benjamin, Shabalov, Seirawan won the US Championship, held in Seattle.

On November 4, 2000, Kramnik beat Kasparov in the Braingames World Championship. The Classical world championship match (known at the time as the Braingames World Chess Championships) was held in London between Kasparov and Kramnik. Kramnik won the match with 2 wins, 13 draws, and no losses. The prize fund for the Braingames World Chess Championship was $2 million.

In November 2000, the 36th American Open, held in Santa Monica, was won by Andranik Matikozyan.

On November 12, 2000, the 34th Chess Olympiad was held in Istanbul. A record 129 countries participated. From 1956 to 2000, Lajos Portisch has played in 20 chess Olympiads, more than anyone else. 1st-Russia; 2nd-Gemany; 3rd-Ukraine. The Chinese women's team took 1st place at the 34th Chess Olympiad.

On December 27, 2000 Anand won the FIDE world championship in Tehran. The FIDE Knockout Match was held in New Delhi and Tehran and finally won by Anand in the final match with Shirov.




---
Return to Main Page

Please report broken or duplicate links to the Webmaster.

Official Website
Copyright 2017 by William D. Wall
All Rights Reserved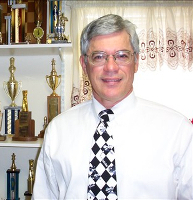 Bill Wall