In 1999 Judit Polgar was the first and only woman to be a FIDE World Champion quarterfinalist.

In 1999, at the Bobingen Open, a German club player Clemens Allwermann used an earpiece linked to Fritz to win all his games. He was subsequently exposed and returned his prize money.

In 1999, world woman champion Susan Polgar refused to accept the match conditions between her and Xie Jun, and forfeited her title. She did not want to play the world championship match in China.

In 1999, Dmitry Schneider won the Marshall Chess Club championship at the age of 14, the youngest ever.

In 1999, Air Force Sergeant Robert Keough won the 40th annual U.S. Armed Forces Championship. The Air Force won the team championship.

In 1999, David Howell, age 8, became the youngest player to beat a grandmaster. He defeated GM John Nunn in London.

In 1999, Wang Zili (1968- ) won the Chinese chess championship.

In 1999, Bu Xiangzhi (1985- ) became the world's youngest grandmaster (since broken) at the age of 13 years, 10 months, and 13 days.

In January 1999, the top FIDE-rated players were Kasparov — 2812, Anand — 2751, Kramnik — 2751, and Shirov — 2726.

In 1999 the highest rated chess computer is Hiarcs 7.0, followed by Fritz 5.32, Fritz 5.0, Junior 5.0, Nimzo 98, Hiarcs 6.0, Rebel 9.0, MChess Pro 7.1, Rebel 8.0, and MChess Pro 6.0 (based on SSDF ratings as of Jan 28, 1999).

On February 24, 1999, Catharina Roodzant, 3-time winner of the women's Dutch championship, died.

In March 1999, Maurice Ashley became the first black chess grandmaster.

On March 22, 1999, Faneuil Adams (1923-1999) died. He was the former President of the American Chess Foundation.

On April 13, 1999, Ortvin Sarapu, 20-time New Zealand chess champion, died.

On May 17, 1999, GM (1990) Lembit Oll (1966-1999) committed suicide by jumping out of a 5th floor window of his apartment in Tallinn at the age of 33. He suffered from severe depression after his wife divorced him. He is buried at Metsakalmistu Cemetery in Tallinn.

In June 1999, the TV game show Jeopardy! had an entire category devoted to chess called Chess Mania.

On June 20, 1999, the 9th world computer chess championship (16th microcomputer championship) was held in Paderborn, Germany. It was won by Shredder in tiebreak over Ferret.

In July 1999, Garry Kasparov achieved his highest FIDE rating — 2851.

On August 15, 1999, Anjelina Belakovskaia won the US Women's Championship, held in Salt Lake City.

On August 20, 1999, Alex Yermolinsky won the US Open, held in Reno.

On August 20, 1999, Ken Horne, a Las Vegas chess organizer, flying home in his own airplane from the US Open Chess Championship in Reno, died after his aircraft crashed. He died along with his wife after the plane crashed into a house in North Las Vegas.

On August 23, 1999, Xie Jun won the Women's World Chess Championship, defeating Alisa Galliamova.

On August 29, 1999, Alexander Khalifman won the FIDE World CRoodzant, 3-time winner of the hess Championship in Las Vegas. Khalifman was ranked #44 in the world at the time.

In September 1999, Laurence Douglas, 32, stabbed Craig Williams, 25, to death over a chess game in Poughkeepsie, New York. Williams beat Douglas in a chess game that had a $5 wager. Williams took a $5 bill from Douglas after the game and Douglas then stabbed Williams 16 times. Douglas was sentenced to 12 years in prison.

In September 1999, the 10th NATO championship was held in Stetten am kalten Markt, Germany. Germany took 1st place, followed by The Netherlands and France. USA tied for 8th-9th place. Top scorer was Jan Gustafsson of Germany.

On September 11, 1999, Boris Gulko won the Interplay US Championship and playoff in Salt Lake City.

On September 11, 1999, Francisco Jose Perez Perez, Spanish/Cuban master, died.

On September 17, 1999, Gary Koshnitsky died in Australia. He was an Australian master.

On September 26, 1999, Joel Benjamin won the Manhattan Chess Club championship for the 6th time.

On September 30, 1999, Alexander Galkin won the World Jr Championship in Yerevan, Armenia.

On Nov 11, 1999, Honorary GM (1982) Lodewijk Prins (1913-1999) died in The Netherlands at the age of 86.

In November 1999, the 35th American Open, held in Santa Monica, was won by Eduard Gufeld.

On December 28, 1999, Sakaev won the 52nd Russian Championship.




---
Return to Main Page

Please report broken or duplicate links to the Webmaster.

Official Website
Copyright 2017 by William D. Wall
All Rights Reserved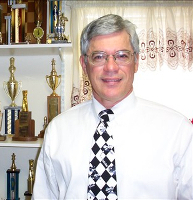 Bill Wall