In 1934, Mikhail Botvinnik (1911-1995) drew a match with 25-year-old Salo Flohr, held in Moscow and Leningrad. At the time, Flohr was probably the 3rd strongest chess player in the world, behind Alexander Alekhine and Isaac Kashdan. The first part of the match was held in the Hall of Columns of the House of Unions in Moscow. Three thousand spectators turned up for the match. In Leningrad, the match was held at the Leningrad Conservatory. The score was 2 wins, 8 draws, and 2 losses for both players.

In 1934, the Virginia Chess Federation was formed. In 1934, John N. Buck won the first annual Virginia State Championship.

By 1934, the Hollywood Chess Group had about 50 members from the movie industry. In 1934, the Hollywood Chess Club moved to the former Mountain View hotel at 5956 Hollywood Boulevard in Hollywood.

The chess team of the College of the City of New York (CCNY) successfully defended its title in the Intercollegiate Chess League Championship.

In 1934, Victor Kahn (1889-1971) won the French Championship. Raizman took 2nd and Gibauld took 3rd place.

In 1934, Genrikh Jasparian won the first Armenian chess championship. In 1934, Dr. Palmer Gunkel Keeney (1877-1959) won the Ohio State Championship.

In 1934, the Manhattan CC won the Metropolitan Chess League, scoring 11-0.

In 1934, Robert Willman (1908-1977) won the Manhattan Chess Club championship.

In 1934, Donald Henry Mugridge (1905-1964) won the District of Columbia championship.

In 1934, the annual Oxford-Cambridge seven board match was drawn, 3.5-3.5.

In 1934, the first outdoor chess court in Washington Square in Manhattan was installed.

In 1934, the Palestine Chess Federation was founded.

In 1934, Peter Romanovsky (1892-1964) was the first Soviet chess player to be awarded the Honored Master of Sport.

In 1934, there were over 500,000 registered chess players in Russia.

In 1934, the title of "Master of Sports in Chess Composition" was created.

In 1934, William Allen Ruth (1886-1975) won the New Jersey Championship.

In 1934, Anfir Shlopak won the first Soviet Junior Championship.

In 1934, the first chess match ever staged in Ohio over a short wave radio set was played by Victor Alderson and Homer Lawrence.

In 1934, Sir George Thomas (1881-1972) won the City of London Chess Club Championship for the 12th time.

In 1934, Olaf Ulvestad (1912-2000), age 21, won the Washington State Championship, scoring 8.5-0.5.

In 1934, the first Virginia State championship was held in Staunton, Virginia. The winner was John N. Buck.

In January 1934, the Log Cabin Chess Club was formed at the home of E. Forry Laucks (1898-1965), 30 Collamore Terrace, West Orange, NJ. The competed against most of the chess clubs in New York City.

In January 1934, Reuben Fine (1914-1993) won the 17th Marshall Chess Club Championship. Marjorie Luce (Mrs. William Seaman) won the women's tournament at the Marshall Chess Club, scoring 11-0.

On January 5, 1934, the 14th Christmas Congress finished in Hastings, England. The Premier section was won by Salo Flohr. The Premier Reserves section was won by George Koltanowski and Max Walter.

On January 12, 1934, Don Oswald was born in Ottawa, Kansas. In 1979, he bought The Chess House from Jack Winters. He died in 1994.

On January 24, 1934, Teodor Ghitescu was born in Bucharest. In 1963, he won the Romanian Championship. He was awarded the Emeritus (honorary) Grandmaster (HGM) title in 1986. He died on November 22, 2008.

On February 17, 1934, Dr. Siegbert Tarrasch (1862-1934) died in Munich, a few weeks before his 72nd birthday. In 1908, he was the challenger in the world chess championship, but lost to Emanuel Lasker. He was a physician.

On February 18, 1934, Victor Chepizhny was born in Dnepropetrovsk, Russia. In 1989, he was awarded the Grandmaster in Compositions (GMComp) title.

On February 18, 1934, Attila Koranyi was born in Hungary. In 1988, he was awarded the IMComp title. He died on November 17, 1997.

On February 24, 1934, Klaus Viktor Darga was born in Pankow, Germany. He was awarded the Grandmaster (GM) title in 1964. He retired from chess and became a computer programmer for IBM.

In March, 1934, George Koltanowski and Alexander Alekhine teamed up in Antwerp to give a tandem blindfold exhibition on 6 boards. Kolty and Alekhine won 3, drew 2, and lost 1.

In March 1934, the newspapers reported the following: "Norman Whitaker, imprisoned lawyer companion of FBI agent Gaston B. Means, convicted of swindling Mrs. Evalyn Walsh McLean of $104,000 on the pretense of recovering the kidnapped Lindbergh baby, is attempting to bargain for his freedom by telling where the money is hidden. Whitaker also is said to have declared that Means knows the "inside story" of the Lindbergh kidnapping."

On March 2, 1934, Atanas Stefanov Kolarov was born in Ruse, Bulgaria. He was awarded the International Master (IM) title in 1957.

On March 3, 1934, Wolfgang Pauly (1876-1934) died in Bucharest. He was the greatest chess problemist of Romania. He composed about 2,500 chess problems during his lifetime. In 1898, he found a new comet, now known as c/1891 L1 (Coddington-Pauly) comet.

On March 15, 1934, Frank Brady was born in Brooklyn, New York. He is the author of Endgame: The Spectacular Rise and Fall of Bobby Fischer.

On March 19, 1934, Borge Andersen was born in Denmark. He won the Danish championship 4 times. He was awarded the IM title in 1964.

On March 23, 1934, Arovah Bachtiar was born in Banjarmasin, Indonesia. He was awarded the IM title in 1982.

On March 26, 1934 Alexander Alekhine married for the 4th time to Grace Wishart at Villefranche-sur-Mer in the French Riviera. The marriage certificate spells her maiden name as Wishaar.

In the spring of 1934, Jose Capablanca met his future second wife, Olga Chagodalf (nee Choubaroff), a Russian princess, at a party in New York.

From April 1 to June 14, 1934, the world championship match was held in 12 cities in Germany (Baden-Baden, Villingen, Freiburg, Pforzheim, Stuttgart, Munich, Bayreuth, Bad Kissingen, Nuremburg, Karlsruhe, Manheim, and Berlin) between Alekhine and Bogoljubov. The first player to win six games and score more than 15 points would be champion. Alekhine retained his title, scoring 15.5 and 8 wins. The stake was $10,000, with $6,000 going to the winner. After the match, Alekhine tabled his annual challenge from Capablanca and accepted a world championship match with Max Euwe.

From April 28 to May 4, 1934, an International Chess Master's Tournament (Maroczy Jubilee Tournament) was held in Budapest. The winner was Andor Lilienthal of Paris, who scored 11-4. 2nd place went to Pirc. Flohr and Frydman tied for 3rd place.

In May 1934, the film The Black Cat was released in which Bela Lugosi and Boris Karloff play a game of chess for which the stake is the life of a girl.

In May 1934, Herman Steiner decided to merge his chess classes with the Hollywood Chess Club.

On May 2, 1934, Anneliesse Ruegg (1879-1934), the former wife of Alexander Alekhine, died in Lausanne, France.

On May 16, 1934, Josef Martin Boey was born in Antwerp, Belgium. He won the Belgium championship 3 times. In 1975, he was awarded the Correspondence Grandmaster (GMC) title in 1975.

On May 28, 1934, Helmut Marat Zajic was born in Austria. He was an Austrian chess composer. He died in 2008.

On June 13, 1934, Klaus Eberhard Engel was born in Berlin. In 1983, he was awarded the GMC title.

On June 27, 1934, Bernard Cafferty was born in Blackburn, England. He was the British correspondence champion in 1960. In 1981, he became editor of the British Chess Magazine.

On July 5, 1934, Peter Dely was born in Sarospatak, Hungary. In 1962, he was awarded the IM title. In 1970, he won the Hungarian championship. In 1999, he was awarded the Honorary GM (HGM) title.

On July 14-28, 1934, the Zurich Jubilee Tournament was held in Zurich. In celebration of its 125th birthday, the Zurich Chess Club staged and international tournament. World champion Alexander Alekhine won the event with 12 wins, 1 loss (to Euwe), and 2 draws (13-2), followed by Euwe and Flohr (12), Bogoljubow (11.5), Lasker (10), Bernstein and Nimzowitsch (9). It was here that Alekhine won his first and last game with Emanuel Lasker. Former world champion Lasker had come out of retirement after 9 years to play in this event. His last tournament was in 1925, when he took 2nd place at Moscow.

On July 20, 1934, Sverre Johannes Aarseth was born in Norway. In 1981, he was awarded the International Master in Correspondence (IMC) title. He is an astronomer by profession.

From July 21 to August 1, 1934, the 35th Western Open (US Open) was held in Chicago. Samuel Reshevsky and Reuben Fine tied for 1st with a score of 7.5-1.5. They were followed by Dake (6.5) and Denker (5.5). The first U.S. Women's Open Chess Championship was won by Virginia Sheffield.

In 1934, the Western Chess Association was enlarged to become the American Chess Federation.

From July 30 to August 11, the 27th British Championship was held in Chester, England. The Championship section was won by Sir George A. Thomas (8.5-2.5). W. Fairfurst and R. Mitchell tied for 2nd place.

From August 13-25, 1934, the 56th New York State Chess Association was held in Syracuse, New York. The State Championship had a tie for 1st place between Professor E.B. Adams and Robert Levenstein, both scoring 8.5-2.5. Levenstein later won the play-off. The Syracuse Masters Tournament, held at the same time, was won by Samuel Reshevsky, scoring 12-2. Isaac Kashdan took 2nd, scoring 10.5. Dake and Fine tied for 3rd place with 10 points.

On August 15, 1934, Geurt Gijssen was born. In 1979, he was awarded the International Arbiter title.

On September 12. 1934, Magnus Smith (1869-1934) died in Titusville, Pennsylvania at the age of 64. He was a former Manhattan Chess Club champion and a former 3-time Canadian chess champion.

On September 28, 1934, Reinhart Fuchs was born in Berlin. He was East German Champion in 1953 and 1956. In 1962, he was awarded the International Master title.

On October 5, 1934, Rudy Blumenfeld was born in Bucharest. He is a FIDE Master (FM).

On October 11, 1934, Michael J. Haygarth was born in Leeds, England. In 1964, he won the British championship. He tied for 1st in the 1959 and 1974 British championships, but lost the playoffs.

On October 18, 1934, Dolfi Drimer was born in Iasa, Romania. In 1961, he was awarded the IM title.

On October 30, 1934, Jerome (Jerry) Hanken was born in Cincinnati. He was a chess journalist, promoter, and Life Master. He died in 2009 at the age of 74.

On November 12, 1934, Leonid Stein was born in Kamenets-Podolsky. In 1962, he was awarded the GM title. He won 3 USSR Chess Championships. He died in 1973.

On November 20, 1934, Lev Polugaevsky was born. He won the USSR championship 3 times. In 1962, he was awarded the GM title. He died in 1995.

On December 14, 1934, Paul Saladin Leonardt died of a heart attack in Konigsberg, East Prussia (now Kalingrad, Russia) while playing a game of chess. In 1907, he won the Nordic championship.




---
Return to Main Page

Please report broken or duplicate links to the Webmaster.

Official Website
Copyright 2016 by William D. Wall
All Rights Reserved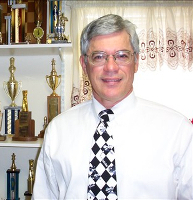 Bill Wall