In 1839, the first chess magazine, Le Palamede, ended.

In 1839, Lionel Kieseritsky won a 100-game match against Eugene Rousseau at the Cafe de la Regeance.

In 1839, the New York Chess Club was formed by James Thompson (1804-1870).

In 1839, The Turk was purchased by Dr John Mitchell.

In 1839, the Budapest Chess Club was founded by Josef Szen.

In 1839, Hans Massman wrote Geschichte des mittelalterischen vorzugsweise des Deutschen Schachspiels (History and Biography of Chess).

On February 23, 1839, Johan Gustaf Schultz was born. He was a Swedish chess writer.

In September 1839, Bilguer published Der Zweispringerspiel im Nachzug.

In March 1839, Maxims and Hints for Chess Players and Anglers was published in London by Richard Penn.


---
Return to Main Page

Please report broken or duplicate links to the Webmaster.

Official Website
Copyright 2017, 2018 by William D. Wall
All Rights Reserved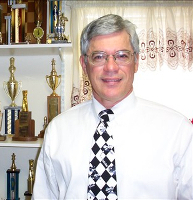 Bill Wall