On February 29, 1812, Hermann Hirschbach was born in Berlin. He was a musician (composer) and a chess player. The Hirschbach variation (1.e4 e5 2.Nf3 Nc6 3.Bc4 Bc5 4.b4 Bb6 5.b5 Na5 6.Nxe5 Qg5) is named after him. He died in 1888, at the age of 76.

In 1812, Louis Theodor Eichborn was born in Breslau, Germany (now Wroclaw, Poland). He was a strong amateur chess player and wealthy banker.

In 1812, chess clubs were formed in Dusseldorf, Germany and Hereford, England.


---
Return to Main Page

Please report broken or duplicate links to the Webmaster.

Official Website
Copyright 2017 by William D. Wall
All Rights Reserved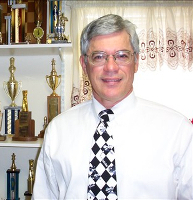 Bill Wall